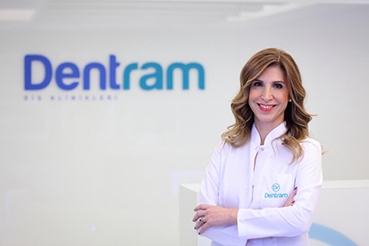 Who Is Dr. Aylin Sezen Yalçın?
Profession : Orthodontist
Aylin Sezen Yalçın graduated from the Faculty of Dentistry, İstanbul University, in 1993. In the same year, she began to serve as a research assistant in the Department of Orthodontics and Maxillofacial Orthopedics, İstanbul University. In 1999, she received the "Dr. Med. Dent" title with her thesis study titled "In-vitro Analysis of the Changes in the Enamel Tissue Surrounding Braces that Occur as a Result of the Fluoride Released from Orthodontic Adhesives". She applies all the systems relating to orthodontic treatments for children and adults in her clinics. She is in applier of Invisalign. Her special fields of interest include joint cases of adult orthodontics and surgical orthodontics, and guiding of maxillary growth in children between 10 to 14 years of age. She writes weekly columns for the "Habere Dikkat" news portal. She is a member of the Turkish Orthodontic Society, the World Federation of Orthodontics, the American Association of Orthodontics, İstanbul Chamber of Dentists and the Women Entrepreneurs Associational Turkey (KAGİDER).
Please Fill The Form To Make An Appointment With Dentram Dental Clinics Specialists